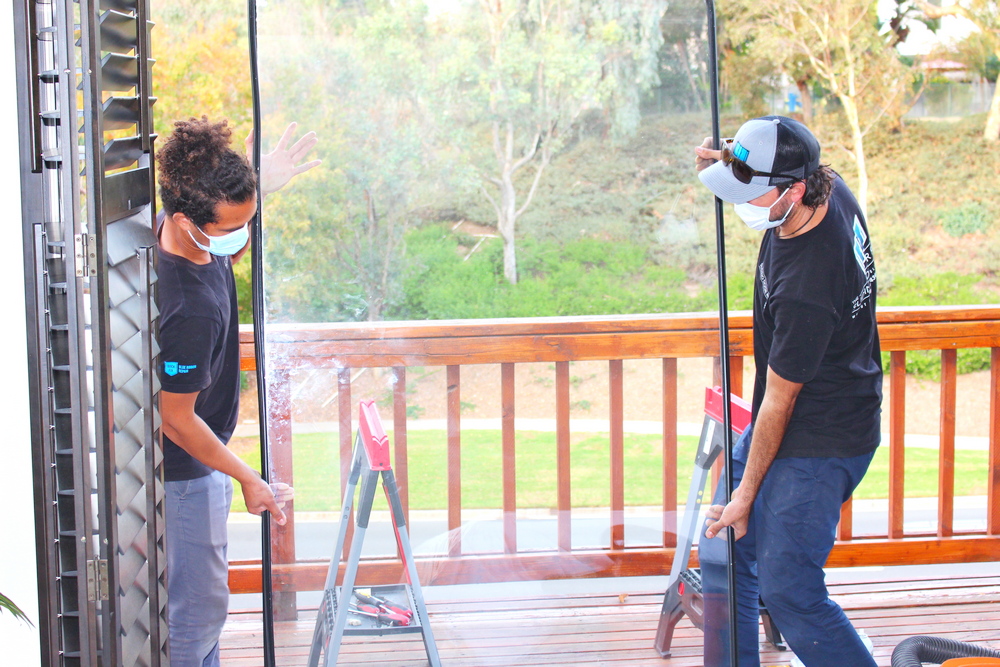 Glazer, Door & Window Service Technicians and Door & Window Installers
Growing Company Room To Move Up, Start A Career Today!
(949) 328 – 9831
Do you have a passion for helping others while making a great income with an even better company who cares about you?
Are you Positive and Polite?
Responsible and Reliable?
Comfortable with Customers?
Do you have a desire to learn?
We are going to jump start your life, build you up and get you started on a CAREER not a job.
Seeking full time Experienced and Novicem; Glazers, Door & Window Service Technicians and Door & Window Installers
We repair Patio Doors, Shower Doors, Pocket Doors, Hardware Installation. Looking for dependable, self motivated individuals to join our team. Must be able to lift 40-50 lbs individually. Job requires time management, attention to details and customer service. We are looking for individuals that have a clean driving record, maintains appearance and is punctual.
Job responsibilities include:
Loading and unloading trucks with what is needed for that day.
Ability to learn on the job with a supervisor.
Cleaning and maintaining tools, inventory and vehicle.
Must be able to interact professionally with customers in their home
You must include a contact number in your resume
Lead Experienced Technician And Door/Window Installers start at $25-$65/ hr depending on experience and performance.
Assistant Installers/ Technician: $18.00 -20.00 an hour depending on experience.
Offering health insurance!
Hours:
Monday through Friday or Tuesday through Saturday
8am-4pm sometimes 5pm.
We are looking to hire immediately.
Must have:
Valid and clean drivers license.
Drug Test Mandatory.
We E-Verify.
Must agree to back round check.
Must speak and write English fluently.
Must have knowledge of tools and their functions.
Job Types: Full-time, Contract
Pay: $22.00 – $65.00 per hour
Benefits:
401(k)
Dental insurance
Health insurance
Referral program
Vision insurance
Schedule:
8 hour shift
Monday to Friday
Overtime
Weekend availability
Supplemental pay types:
Bonus pay
Commission pay
Tips
Experience:
Glazing: 1 year (Preferred)
Shift availability:
Work Location: On the road