Bi-Fold Door Installation
Bi-Fold Door Installation
Is your bi-fold door not folding properly? Or is a part missing or damaged? No matter what the problem is, our adept team at the Bi-Fold Door Repair Company is here to assist! We focus on the repair and maintenance of all kinds of bi-fold doors, and others like sliding doors, French doors, and more! Our team of accredited technicians will evaluate the problem and provide a swift and effective solution. We only use the highest quality materials and products to ensure our work is dependable and long-lasting. Once the door is up and running, we'll also give you tips on how to maintain your doors to guarantee a durable bi-fold door life.
Types of Installations We Do
Types of Installations We Do
There's a lot that can go wrong with a bi-fold door. From damaged hardware parts to misalignment, drafts or leaks, worn-out weather stripping, and cracked glass, bi-fold doors can develop many problems. Fortunately, our bi-fold door repair team can fix your issues in no time.
If you need help with your bi-fold door, contact the Sliding Door Repair Company today for fast and reliable service. We look forward to helping solve all of your patio door dilemmas! Give us a call at (949) 259-5897.
Broken Hardware & Components
Bi-fold doors come with various hardware pieces and components that might need replacement, like locks, handles, pivots, and rollers.
Door Doesn't Fold Smoothly
A door that doesn't fold easily might have a worn pivot or roller that may require adjustment or replacement. A quick temporary fix might involve lubrication, but more comprehensive repair will be required in the long run.
Broken Glass
Cracked or shattered glass can create a hazardous situation for home dwellers—especially children and pets. This issue will require immediate glass replacement.
Screen Damage
Screens are one of the most important parts of your sliding glass door. Once it's breached, insects and other pests can easily enter your home when the glass door is open—and nobody wants that!
Bi-Fold Door Installation
Bi-Fold Door Installation
Whatever problems you're encountering with your bi-fold doors, we're here to resolve it! Our repair services aren't restricted to just what's on the list below. We offer a wide range of repair services, so don't hesitate to contact us with any of your bi-fold door problems! Our team will strive to resolve it as quickly as possible.
Rebalancing bi-fold doors

Replacing broken glass and hardware

Adding weatherstripping and seals

Replacing broken & misaligned handles

Adjusting or replacing hinges

Replacing and adjusting locks

Rebalancing sliding doors

Aligning sliding patio doors
Aligning bi-fold doors

Replacing fogged or broken window panes

Replacing worn-out weather seals

Installing security locks

Replacing existing patio door frames

Installing new patio door frames

Installing new patio door screens
We guarantee our work
We guarantee our work
At SDRC, we want to make sure that our customers are happy with the end result of our services. We strive to provide a quality, reliable, and efficient service that cannot be found anywhere else. We do this by ensuring our customers receive the best possible service and that their windows and patio doors are installed, repaired, and maintained perfectly. Give us a call at (949) 259-5897 to get started!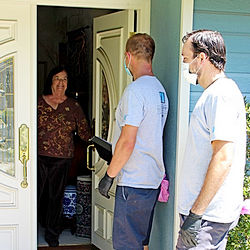 We offer same-day services to ensure you get your windows and doors problems solved asap. Solving your problems is what we do.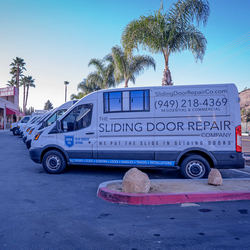 We are proud to be a family-owned and operated business. Our commitment to our customers is unrivaled.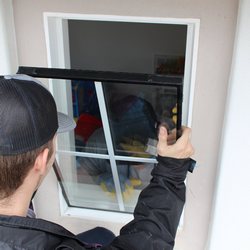 Our labor and parts are guaranteed against manufacturer defects in workmanship and materials for the life of your door.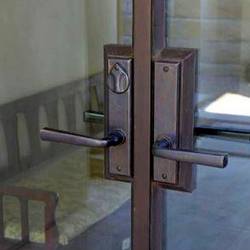 The quality of our work, products, and parts is incomparable. We aim to provide our customers with only the best of the best!