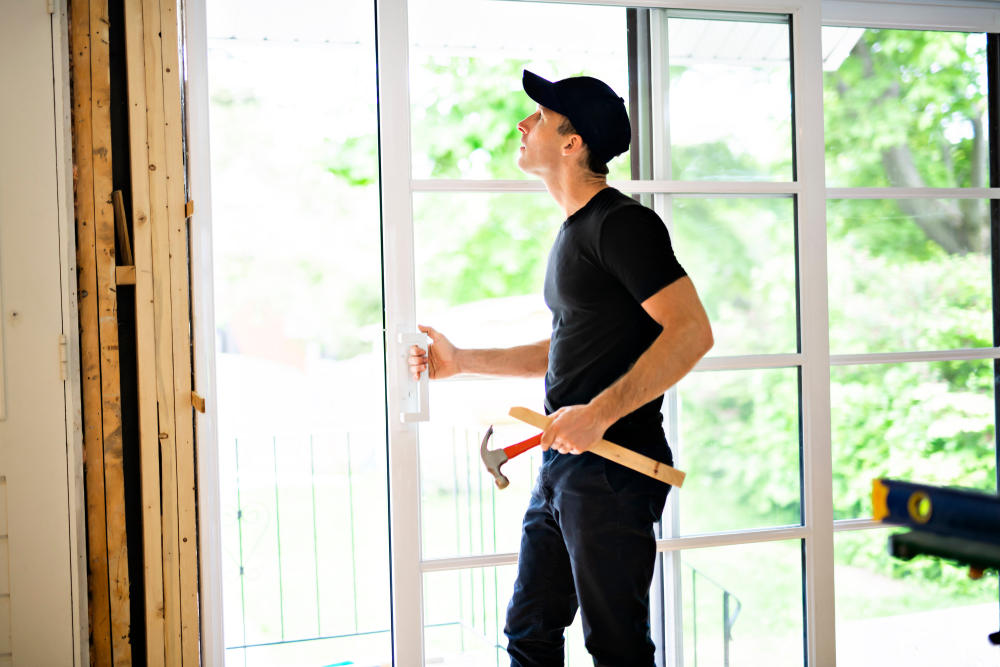 Sliding glass doors are a valuable addition to any southern California home. They feature large panes of glass that let in tons of natural light while offering expansive exterior views. When installed and maintained properly, they'll provide homeowners with many years of comfort. However, things happen, and sliding glass doors can malfunction and wear out. Whether it be due to mechanical issues or environmental causes, you may need to repair your door at one point. In today's blog, we will be covering the benefits of professional sliding glass door repair and why it's better than DIY repair.
Common Sliding Glass Door Repair Issue
Before we get into the benefits of professional sliding glass door repair, let's cover some common sliding door issues you may experience. Common sliding glass door repairs issues include:
Broken Hardware & Components – Sliding glass doors have numerous hardware items and components that may need replacement, such as locks, tracks, handles, strikes, and bumpers.

Door Doesn't Slide Smoothly – A door that doesn't slide easily may have a worn roller which may require adjustment or a replacement. A quick temporary fix may include lubrication, but a more thorough repair will be needed in the long run

Broken Glass – Cracked or shattered glass can create a hazardous situation for home dwellers—especially children and pets. This issue will require immediate glass replacement.

Screen Damage – Screens are one of the most important parts of your sliding glass door. Once it's breached, insects and other pests can easily enter your home when the glass door is open—and nobody wants that!
Benefits of Professional Sliding Glass Door Repair
In order to get your sliding glass door back and running, the best decision you can make is to opt for a team of professional sliding glass door repair services. They have the experience and equipment to get the job done correctly, efficiently, and safely. Professional sliding glass door repair services can replace broken glass and hardware, repair misaligned doors, adjust track alignment, and inspect the door for any potential issues. Additionally, they can provide advice on maintenance and preventive measures to keep your sliding glass door in top condition. Choosing a professional team for the job ensures the following benefits:
Quality workmanship that will last

Professional services by experienced, trained, and insured technicians

Safe operation and replacement of glass

Environmentally responsible disposal of replaced components

Improved energy efficiency with better weather-sealing qualities
Repairing a sliding glass door can be a complex endeavor. It may require heavy and elaborate components, which can cause injury to an inexperienced DIYer. Professional sliding glass door repair services have the knowledge and expertise to properly identify any issues and repair your door with quality workmanship. Additionally, they are insured and have the right tools, parts, and experience to do the job safely and efficiently.
Hiring a professional sliding glass door repair team to restore your door is the best way to ensure a safe and fast service that gets the door working properly in the least amount of time. Professional sliding glass door repair companies are experienced in the repair and maintenance of sliding glass doors and will be able to diagnose the problem and make the necessary repairs quickly and safely. They will also be able to evaluate the door and make sure that all of the components are in good working order and that the door functions as it should. Professional repair teams also have access to the right tools and parts needed to repair your sliding glass door, so they can get the job done right the first time. It will save you time, money, and frustration in the long run. Does your sliding glass door need repair work? Sliding Door Repair Company is here to help! Give us a call at (949) 259-5897 to get started!