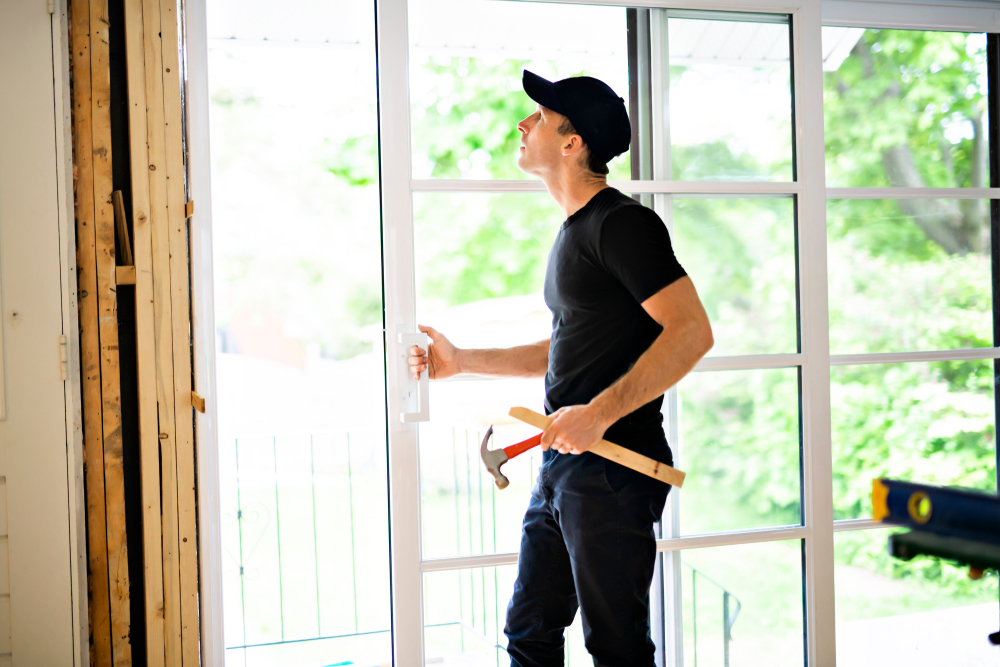 As the leading expert in patio door installation, the Sliding Door Repair Company understands the importance of a well-functioning and aesthetically pleasing patio door. Your patio is an extension of your living space, and the right door can transform it into a seamless indoor-outdoor haven. While many homeowners may consider a do-it-yourself approach to save costs, hiring professionals for patio door installation is the wisest decision. Here are Reasons to Hire Professionals for Patio Door Installation:
 Expertise and Experience
At Sliding Door Repair Company, our team of professionals has years of experience in handling various types of patio doors and installations. We are well-versed in the intricacies of different styles and materials, allowing us to recommend the best-suited door for your unique requirements. Our expertise ensures that your patio door will be installed with precision, guaranteeing smooth operation and optimal performance for years to come.
 Safety First
Patio door installation involves handling heavy and delicate materials, which can be risky for an inexperienced individual. Our team is equipped with the right tools and training to ensure a safe installation process. We follow all safety protocols, mitigating the risk of accidents and property damage. Your safety and the integrity of your home are our top priorities.
 Customization Options
With a wide range of patio door styles available, choosing the perfect fit for your home can be overwhelming. Our professionals at Sliding Door Repair Company will guide you through the available options, taking into account your preferences, budget, and architectural style. From classic sliding doors to modern French doors or even folding patio doors, we have the expertise to find the ideal solution for your home.
 Time and Cost-Efficient
While DIY projects might seem like a cost-effective solution, the hidden expenses and time invested can quickly add up. Hiring Sliding Door Repair Company ensures that the installation is completed efficiently, saving you time and effort. Additionally, we have established relationships with suppliers, enabling us to source quality materials at competitive prices, ultimately saving you money on the project.
 Warranty and Peace of Mind
When you choose Sliding Door Repair Company, you gain the added benefit of warranty coverage for both materials and labor. This warranty provides peace of mind, knowing that in the unlikely event of any issues, our team will be there to address and rectify them promptly. Investing in professional installation protects your investment and ensures that your patio door serves you well for years to come.
Contact Sliding Door Repair Company Today!
Whether you are looking to replace an existing patio door or install one for the first time, Sliding Door Repair Company is your go-to choice for impeccable craftsmanship and outstanding service. Our professionals are ready to transform your patio with the perfect door, adding value to your home and enhancing your lifestyle.
Don't compromise on the beauty and functionality of your patio door – trust Sliding Door Repair Company for a seamless and stress-free installation experience. Contact us today at (949) 749-5821 for a consultation, and let our experts create the patio of your dreams!