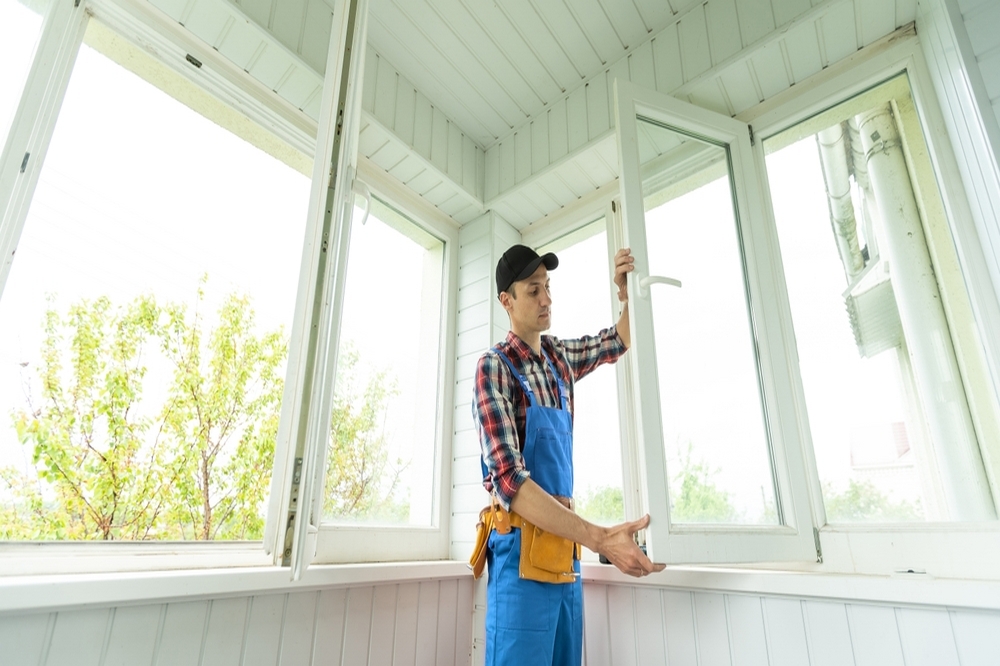 When maintaining your home's beauty, functionality, and safety, glass plays a crucial role. Whether the windows that allow natural light to flood in or the elegant glass doors that enhance your living space's aesthetics, these features are essential elements of modern homes. However, like any other part of your house, glass components can wear down or be damaged over time. That's where glass replacement services become invaluable. In this blog, we'll explore the importance of glass replacement services and introduce you to a trusted partner, The Sliding Door Repair Company (SDRC), that specializes in ensuring your home's glass components remain in top-notch condition.
Why Glass Replacement Services Matter
Safety First
Safety is one of the primary reasons for considering glass replacement services. Cracked or shattered glass can pose significant hazards to your family and visitors. Broken glass can result from various factors, including accidents, weather-related damage, or simply natural wear and tear. Prompt replacement ensures that your home remains a safe environment, reducing the risk of accidents and potential injuries.
Energy Efficiency
In an era when sustainability and energy efficiency are paramount, well-maintained glass windows and doors are crucial. Damaged or outdated glass can lead to energy loss through air leaks and inadequate insulation. Replacing old or damaged glass with energy-efficient alternatives will reduce energy bills and minimize your carbon footprint.
Enhanced Aesthetics
Glass is an essential element of modern home design, contributing to a sense of openness and sophistication. Replacing worn or outdated glass components can transform the look and feel of your home, making it more visually appealing. Whether upgrading to frosted glass for privacy or decorative glass designs to add character, glass replacement can revitalize your living spaces.
Improved Functionality
Glass doors and windows play a pivotal role in the functionality of your home. Damaged or malfunctioning glass can hinder ease of use and compromise security. Professional glass replacement services can restore the functionality of your doors and windows, ensuring they open and close smoothly and securely.
Increased Property Value
If you plan to sell your home or enhance its value, glass replacement is a strategic investment. Potential buyers often pay close attention to the condition of windows and doors. You can significantly increase your property's market value by replacing outdated or damaged glass with modern, energy-efficient options,
Introducing The Sliding Door Repair Company (SDRC)
Since we've established the importance of glass replacement service, let us introduce you to The Sliding Door Repair Company (SDRC). As a leading provider of glass replacement services, we specialize in repairing and replacing glass components in your home, including sliding glass doors and windows.
Why Choose SDRC?
Expertise: With years of experience in the industry, our technicians excel in handling all types of glass replacement projects.
Quality Materials: We use quality and energy-efficient glass options to ensure longevity, safety, and energy savings.
Custom Solutions: Our team can provide custom glass solutions to meet your needs, from decorative glass designs to privacy enhancements.
Timely Service: We understand the urgency of glass replacement needs and strive to provide efficient service to minimize disruption to your daily life.
Competitive Pricing: We provide competitive pricing without compromising the quality of our work, ensuring you get the best value for your investment.
Glass replacement services are a critical process of maintaining your home's safety, functionality, and aesthetics of your home. The Sliding Door Repair Company (SDRC) is your trusted partner regarding glass replacement. Don't wait until a minor glass issue becomes a significant problem. Contact SDRC today at (949) 889-2627 to ensure your home's glass components are in top-notch condition, providing comfort, beauty, and peace of mind. Your home deserves the best, and SDRC is here to deliver it.